Value-based Talent Acquisition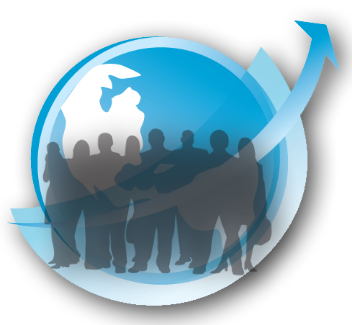 Today's Talent Acquisition Challenge
You already know how difficult it is to hire top talent. These high-impact people don't typically respond to traditional job posts, they often expect unrealistic compensation, and they drive tough bargains. This makes it very difficult to convince enough top candidates to consider your career opportunities…and you're not alone.
In fact, more than 65% of global leaders cite "talent and leadership shortages" as their #1 business challenge" according to a Bersin & Associates Survey.
The VSR Council Solution to Top Talent Shortages
We call this Value-based recruiting designed specifically for the Business Value Community of practitioners. This is a tailored approach adapted from Lou Adler's Performance-based Hiring methodology. Carl Bradford, our VP Recruiting has worked with The Adler Group for over 20 years certifying client recruiting teams across multiple market segments in this method.
This methodology is a true differentiator. Our methodology will help you:
Make your career opportunities more appealing to top talent than your competitors
Elevate your recruiting brand.
Improve the accuracy of your interviewing and selection process and eliminate talent acquisition mistakes.
Create career opportunities that help offset demands for unrealistic compensation.
Convince more top talent to join your organization.
Value-based Talent Acquisition results in greatly improved employee retention and avoids the associated cost of turnover.
Overview of Value-based Talent Acquisition
Our unique Value-based Talent Acquisition methodology utilizes several tools and steps that will enable you to better target top performers and subsequently assess their fit for your organization. These include:
A 12-Step Discovery Process, that yields a customized Performance Outcome Recruiting Profile complete with measurable objectives, which becomes the foundation for our value driven, end-to-end recruiting framework.
An ideal Candidate Persona and EVP (employee value proposition), using intrinsic motivators to create compelling career opportunities that can be utilized for a consistent messaging throughout the complete recruiting life cycle.
A Multi-Factor Talent Acquisition Scorecard System that is a simple, yet high-impact interviewing process that brings structure, eliminates biases, exceeds legal hiring standards and removes "gut feel", "beliefs" and "philosophies" to accurately identify top performers.
We're firmly committed to the principle that Better People…leads to Better Teams…which yields Better Business Results!
Our Recruiting Services
We specialize in utilizing Value-based Talent Acquisition methods to recruit for leadership roles in the technology sector to include CTOs, Value Engineers, Consulting Partners, Lead Consultants, Sales Executives & Leaders, Business Analysts, and Project Leaders.
Our collaborative Value-based Talent Acquisition approach effectively delivers the talent that drive optimal business outcomes!
Executive and Technical Full Search Service. Utilizing Value-based Talent Acquisition methods, we identify, qualify and present candidates for the search assignment and help you close the offer.
Talent acquisition outsourcing. This is an ongoing Recruitment Process Outsourcing service. We work with you to develop a strategy to transfer specific recruiting requirements to us to fill on an ongoing basis.
Value-based Talent Acquisition Training. We offer training in Value-based Acquisition methods to your recruiters and hiring managers. This method will add the ability to attract, engage, assess and hire passive candidates.
Executive and Technical Hybrid Search. Available for those trained in our Value-based Talent Acquisition method, we utilize a hybrid Search where we work alongside your hiring teams, coaching and assisting them through one or multiple searches.