Top 9 Career Reasons to Join the VSR Talent Community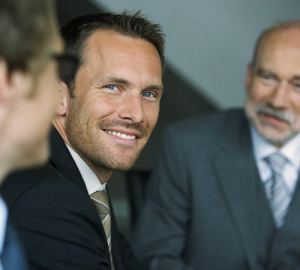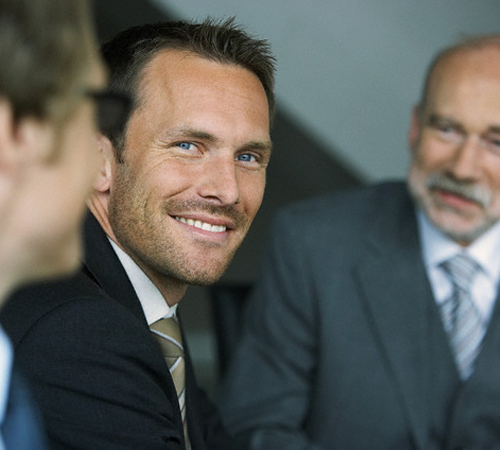 As a Value Practitioner…imagine the ONE place in the world where you can strengthen and expand your network into endless networking opportunities, enhance your personal and professional development and fully and optimize your career.
Introducing the VSR Council and Academy Talent Community as that ONE place in the world where you can truly put some WOW into your career.
Becoming part of our Talent Community is the right place for you whether you are interested in confidentially pursuing a new job opportunity now or if you want to us to discretely contact you when a specific job becomes available that matches your "dream job" criteria.
The Value Selling & Realization (VSR) Council is an engaged and inspired community of Value Sellers, Value Consultants, Value Engineers, Value Enablement and Value Realization experts.
As an organized and collaborative network, we help each other solve their biggest challenges and share best practices within a candid, trusted, and sharing environment.
Whether you are a manager looking to hire verified top value practitioner talent at any level, or a value practitioner who is confidentially considering a job change, you will find the VSR Council and Academy is the place to get involved.
Here are the top 9 career reasons for you to become part of the VSR Talent Community:
Expand your Value knowledge: The VSR Council and Academy is the world's only online and instructor lead learning marketplace, where you can take courses in everything from Value-Based Selling to Value Discovery to Value Enablement to Value Realization–and much, much more. An expert instructor teaches every course. As a member, you'll stay up-to-date on the latest value expertise innovations, research and trends. Staying informed on the value management trends will help you achieve long term career success and will keep you one step ahead of the competition!
Discover the most compelling value job opportunities: The VSR Talent Community provides a wide-variety of career resource advantages. We have inside knowledge of compelling job opportunities that are often made known exclusively to VSR members. This is a great way for you to find targeted job opportunities for your area of interest. You can confidently let us know about your career objectives and we'll discretely assist you by putting you in touch with senior Value Practitioner Executives who offer compelling career opportunities.
Build a strong value-based resume: VSR, as the world's foremost association of value practitioner expertise, is in a position to guide your career development and choices. This includes helping you prepare a specific and targeted resume of your expertise in a way that will honestly be enticing to senior Value Practitioner Executives by showcasing your dedication to excellence in the value management profession.
Become SWK within the Value Community: We strongly encourage you to become SWK, i.e. "someone worth knowing" within the Value Community. We'll help you stay connected with the key movers and shakers of the Value Community! Making connections is critical, and joining the VSR Talent Community will provide you with countless opportunities to connect on a local, national and global level. Achieving a SWK status allows you to have a sense of security and trust. From this, you are able to support and help other Value Practitioners in reaching your mutual professional goals.
Become a Value Practitioner Leader: Becoming part of the VSR Council, Academy and Talent Community will provide a host of opportunities to develop your skills as a leader, and this is important not only for your personal career growth, but for your growth in your organization.
This means finding new job opportunities that will stretch you as well as offering value management courses through the VSR Academy that will build your expertise and make you particularly attractive as a candidate for more senior Value Practitioner opportunities.
Become a mentor: Giving back to the Value Community can be the greatest reward and benefit. You'll discover opportunities to participate in forums, chat groups and/or discussion boards sponsored by VSR Council & Academy which will become a great way to grow your Value Community network. This allows you to use your peers as sounding boards and often make some great friends with the same interests as you. If you have an idea for a new forum or group, we help facilitate the creation and organization of that group.
Give back to the Value Community: VSR Council and Academy provides a unique opportunity for you to support your Value Community efforts. Your expertise and willingness to contribute are a key, foundational aspect to our community. We offer opportunities to speak and lead sessions at our annual Value Summit as well as teach courses in the VSR Academy. All of this contributes to your SWK status as explained above. There are sure to be plenty of options for you to choose from if you are looking to give back to our community.
Strength in Numbers: We live in a day and age where establishing a presence in any given career field often demands working long hours. At the end of the day, you may have ideas for cultivating partnerships, yet not feel up to shouldering all the responsibility to organize them. Within the Value Community you have access to an established support system of experienced Value Practitioners who are motivated to get things done. The battle is half-won!
Stay Inspired and Stay Motivated: Learn to love what you do! When you begin to see how your Value Practitioner career is growing you will experience a sense of pride and satisfaction that will keep you focused and motivated to be the best you can be. You will be able tap into the energy and excitement of your Value Community Colleagues on a regular basis. Join the VSR Talent Community and discover something new TODAY!
Hiring Managers: If you have value-based talent openings that need filled by strong value practitioners at any level, call us today. We're connected to top talent with the expertise you need.
Value Practitioners: Regardless of your experience level, if you are interested in discretely pursuing a new career opportunity, call us today. We'll help you find just the right value management opportunity to fit your career objectives. Remember, if you just want to be alerted to a very specific opportunity, we'll be an expert set of eyes and ears that match your targeted interests.